In-house Training and practice meeting – Rehearsing Resuscitation and Medical Emergencies
Written on
Categories: Brookview Dental Care.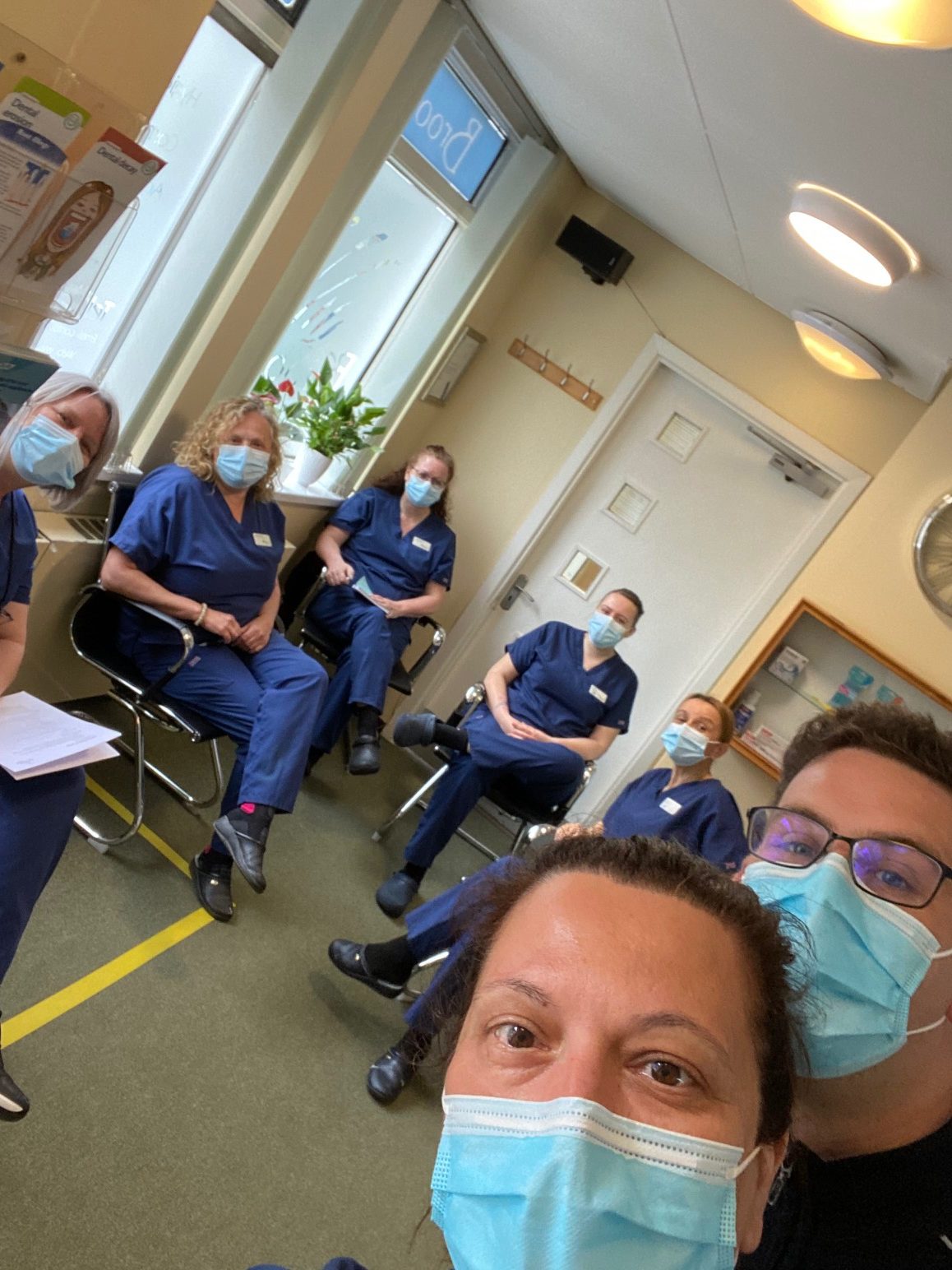 Today we had a successful face to face in-house training session for the team which benefits the surgery and all the patients we support. It was the first face to face training of 2021.
The focus for the day was Rehearsing Resuscitation (including a COVID-19 element), Medical Emergencies and the Use of AEDs (Automated External Defibrillators).
We also took the opportunity to have a long practice meeting to re-evaluate our COVID-19 policies and procedures. The only change was to no longer take temperatures of patients on arrival to the practice.